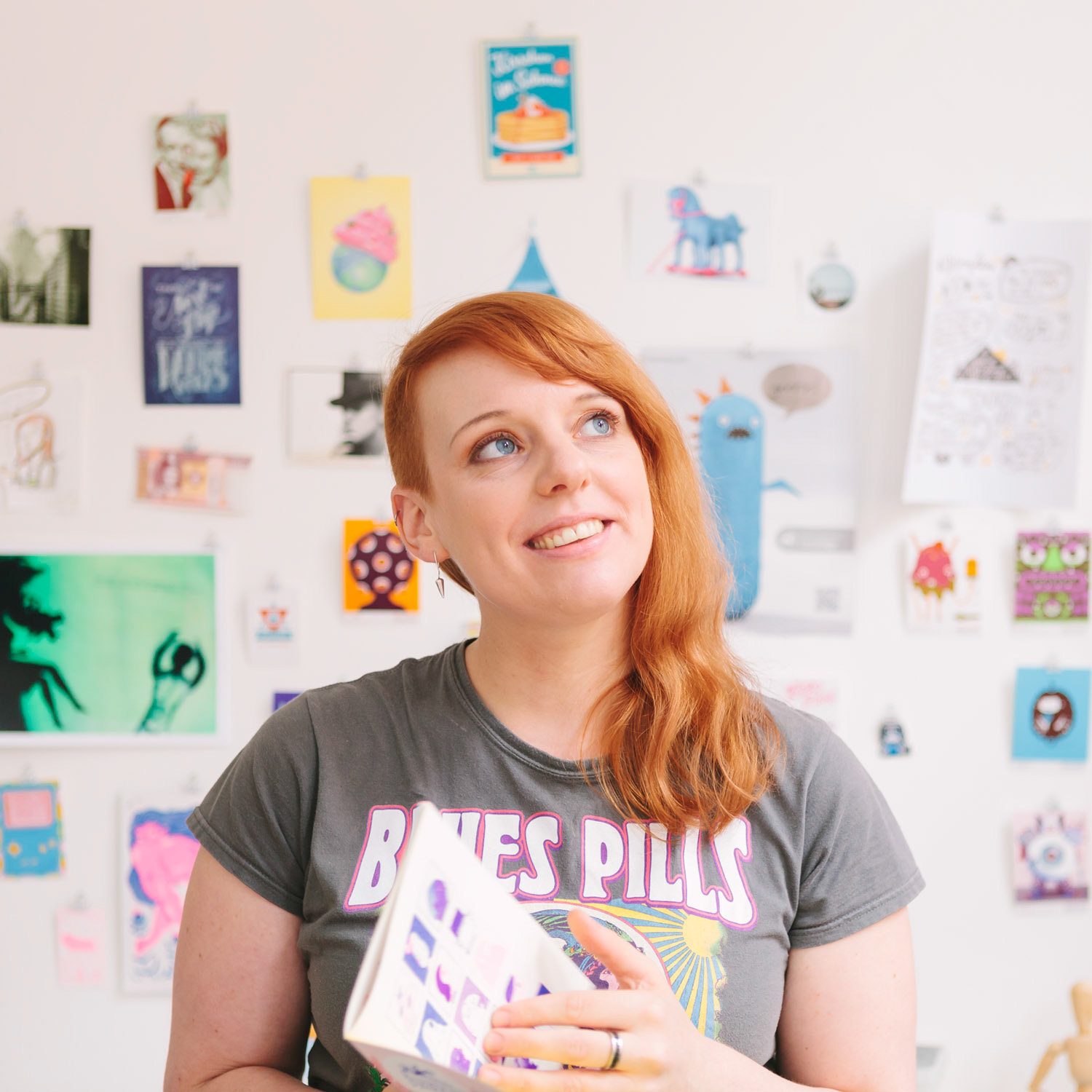 Hi, ich bin Kathrin,
Illustratorin für Magazine, Verlage und Agenturen.
Meine Spezialgebiete sind Info-Illustrationen (Infodoodles), handgemachte Typografie, konzeptionelles Denken und die Kombination
von all dem.
Ich glaube an die Macht von

Zeichnung

und

Ideen.

Das Komplexe richtig vereinfachen und das Wichtige visualisieren ist meine Mission. Mit konzeptionellen und verspielten Arbeiten sorge ich für den visuellen Kick, mehr

Aufmerksamkeit

und bringe die Inhalte und Botschaften meiner Kunden auf den Punkt.

Ich beschäftige mich mit der

Informationsvermittlung

durch Bild und Text auch beim Graphic Recording und Sketchnoting. Neben Illustrationen mache ich leidenschaftlich gern Comics und Zines.


Ich bin Mitglied der

Illustratoren Organisation e. V.

dem Berufsverband für Illustratoren in Deutschland.
Hi, I'm Kathrin, an illustrator for magazines, publishers and agencies. I specialised in Infodoodles, handmade typographie, conceptual thinking and the combination of that.
I love to boost articles and stories with my imaginative, playful work. Helping to convey information and raising awareness through illustration, comics & cartoons is my mission.
My passions apart from editorial illustration are indie comics and zines. I'm a member of

Illustration Organisation e.V.

, professional association for Illustrators in Germany.
Ausgewählte Kunden // Selected Clients
Transform Magazin
Eltern Family Magazin
Emotion Magazin
Fraunhofer Institut
Stadt Nürnberg
Staedtler Stiftung
Vier Pfoten Tierschutzorganisation
Awards & Features
Erlanger Nachrichten,
2018
Nürnberger Nachrichten,
2017
Page Online,
2016
3x3 Magazine of Contemporary Illustration,
2015
Illustratoren Organisation,
Sedbook 2015
Ausstellungen // Exhibitions
Comic-Reportagen aus Erlangen,
2018
Das Große Granteln,
Nuremberg 2017
Zerbröckelt & Geklaubt,
Comic Exhibition, Nuremberg 2017
FINAL_FINAL,
Graduation Exhibition, Nuremberg 2015
Pictoplasma Character Design Festival,
Berlin & Mexiko 2014
Comission or question?
Get in touch. Schreib mal.